Chatly Sex App
Smoother mobile experience
About Me:
Hi, I am a guy so funny, extremely horny and I love it to be in that way. I like a lot people dtermined that know what they want, I can identify a lot with the 80´s by its variety in the use of different kind of colors, its music, and sexual spirity, of this decade. I enjoy a lot of dancing, is one of the most important thing on my life cause, it feel me so free and happy, I enjoy to travel around different kind of places, I love eat junk foof, and typical food from different countries, I enjoy to go to the cinema, teather, and dress cute clothes any time. It feels me confortable. I am a passionate person with my sexuality, I love to get great and variety of different sexual experiences. I prefer rol plays such as a Dominant and Submissive person. I am an open mind person cause I do not any taboo, I enjoy a lot pettings, kisses, I am a morbid person who gets a lot of adrenaline in a public situation; I do not get any trouble with the age in general terms, I only have a good time.
Description:
Hair: Brown High: 1.79cms Shoes: 9 Body: Athetics Eyes: Hazel eyes Skin: Ligh Brown Pubic hair: Medium large Body hair: Medium large Size of penis: 22cms
My Christmas whish
Help me make my wish come true
Rules:
• Have a cordial treatment. • Be kind in every request. • All request must be made with your tokens respectives, don´t ask me for free stuff. • Every users has a right to free expression in the channel, if you do it properly whith in the correct parameters, no insults are allowed. • The channel in not for advertisibg messages, web links or similar. • We do not real encounters with anyone, I am just cam boy.
Only for Registered Users

Only for Fan Club subscribers
Videos
Only for Fan Club subscribers
04:33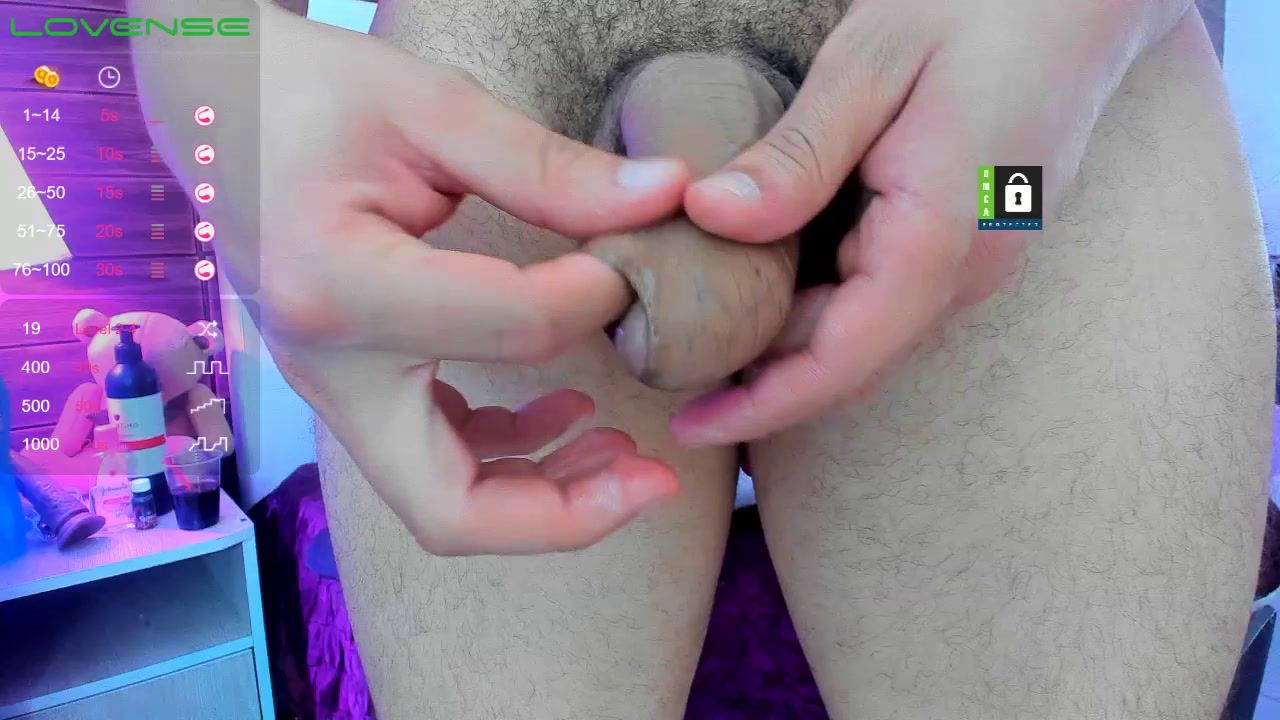 04:36
playing with the foreskin
Only for Fan Club subscribers
00:36
Only for Fan Club subscribers
00:53
Only for Fan Club subscribers
08:56
Only for Registered Users
00:19
Only for Fan Club subscribers
02:13
Only for Fan Club subscribers
11:59
Masturbation in the morning
Only for Fan Club subscribers
03:23
Very Hot Fingers In My Ass
Only for Fan Club subscribers
00:49
Only for Fan Club subscribers
00:42
Only for Fan Club subscribers
21:37
[16 Oct 17:57] Private Show
Only for Fan Club subscribers
32:22
[21 Jun 00:19] Private Show